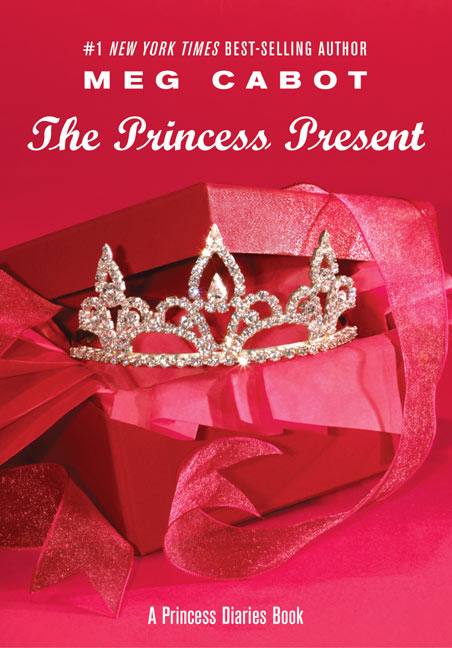 These two books. It's like all they proved was that Mia is a selfish teenager (Volume VI), and Lilly is a wild, selfish teenager (Volume VI and 1/2).
Honestly I was really annoyed with both of them in these two, but for different reasons. In "Princess in Training," Mia was so concerned over the fact that someone told her her now-college boyfriend might want to "Do It" with her that she was basically just letting things happen around her. She almost caused an international incident, then she nonchalantly was nominated and voted student class president of her high school.
All the while, all she did was complain about everything that was happening. Not very princess-like of her.
In "The Princess Present," all we learned is that Lilly is just the worst. She acted even more selfish than Mia.
It was another short book of about 85 pages, and it covered the days leading up to Christmas. Michael and Lilly get to visit the palace in Genovia for the first time, and Mia is understandably excited. However, Lilly takes it upon herself to make the worst possible impression ever by being rude and a terrible influence to some of the younger royals in attendance.
It was almost like Mia was a totally different person in this book. She was Princess Amelia instead of just Mia, but Princess Amelia was a little more likable.
I'm a little disappointed that I'm so annoyed at these characters, but maybe it will get a little better in this next book.
We'll see,
Maegan