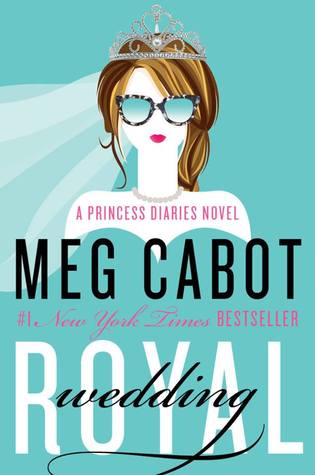 Back to "The Princess Diaries." This is the final book in the series, not counting all the add-ons (some of which I'm still working on). I've read that it's meant to be an "adult" book, but I think it just sounds like the diary of a 26-year-old instead of a teenager, which is what it is.
Overall, I really enjoyed the book. There were the same characters we have come to know and love, with a few new ones. Plus some family twists and turns, which added just a little drama.
I was surprised that the whole book wasn't focusing on Mia's wedding, since it's called "Royal Wedding," but the wedding was just sort of in the background the whole time and it didn't even happen until the last couple pages of the book. Even though, there were no details. I guess that was on purpose so that you could leave it to your imagination. I didn't plan it this way, but reading this book now was perfect timing because the actual royal wedding just happened. I watched, of course. It was beautiful .
Anyway, now I'm going to finish the rest of the books in this whole Princess Diaries thing. There are just a couple more, but most of them are a spin-off, called "From the Notebooks of a Middle School Princess."
More on that later,
Maegan